Membership Benefits
Our substantial expertise allows our members to access a privileged business network.
Member-only events (advance tickets to key speaker events, network notification and preferred fees for events)
Early discovery of emerging market opportunities
Expert coverage of economic environment
Industry-focused events and access to business development seminars.
Participation in industry delegations between Colombia and Canada
To explore joining us, please send us an e-mail at membership@canadacolombiachamber.org
Some of our members and sponsors

Wildeboer Dellelce LLP is one of Canada's premier corporate, securities and business transactional law firms. The firm works across all traditional industries including financial services, real estate, technology, life sciences and biotechnology, industrial and consumer products and mining and natural resources. The firm is also recognized for its work in new and emerging markets including cannabis, fintech and esports. Based in Toronto, the firm serves as both legal adviser and business strategist to entrepreneurs, corporations, individuals and growth businesses at all stages of development, from innovative start-ups to large-scale global enterprises. Clients include public and private company issuers, investment dealers, lenders (both traditional and alternative) and sponsors of investment funds, venture capital funds and private equity funds.

EDC is Canada's export credit agency.  EDC works to facilitate and develop Canada's export trade by helping Canadian companies respond to international business opportunities. EDC is a self-financing, Crown corporation that operates at arm's length from the Government.  EDC provides insurance and financial services, bonding products and small business solutions to Canadian exporters and investors and their international buyers. EDC also supports Canadian direct investment abroad and investment into Canada. Much of EDC's business is done in partnership with other financial institutions and through collaboration with the government of Canada. www.edc.ca

The CPP Investment Board is a professional investment management organization that invests the funds not needed by the Canada Pension Plan to pay current benefits on behalf of 18 million Canadian contributors and beneficiaries. In order to build a diversified portfolio of CPP assets, the CPP Investment Board invests in public equities, private equities, real estate, infrastructure and fixed income instruments. Headquartered in Toronto, with offices in London and Hong Kong, the CPP Investment Board is governed and managed independently of the Canada Pension Plan and at arm's length from governments. At December 31, 2016, the CPP Fund totaled $298.1 billion. www.cppib.ca.

Gowling WLG is an international law firm created by the combination of Gowlings, a leading Canadian law firm, and Wragge Lawrence Graham & Co (WLG), a leading UK-based international law firm. With more than 1,400 legal professionals in 18 cities across Canada, the UK, Continental Europe, the Middle East and Asia, Gowling WLG provides clients with top-tier legal advice at home and abroad in a range of areas – from complex cross-border transactions and intellectual property matters to high-stakes litigation and disputes. Our clients have access to in-depth expertise and experience in key global sectors, including advanced manufacturing, energy, financial services, infrastructure, life sciences, natural resources, real estate and tech. We pair this specific industry knowledge with renowned service area expertise to meet each client's unique needs. We see the world through our clients' eyes, and collaborate across countries, offices, service areas and sectors to help them succeed – no matter how challenging the circumstances. Our culture is, above all, about people and teams, based on our belief in the power of relationships to deliver tangible business results. 

Through its principal subsidiaries, Canaccord Genuity Group Inc. (the "Company") is a leading independent, full-service financial services firm, with operations in two principal segments of the securities industry: wealth management and capital markets. Since its establishment in 1950, the Company has been driven by an unwavering commitment to building lasting client relationships. We achieve this by generating value for our individual, institutional and corporate clients through comprehensive investment solutions, brokerage services and investment banking services. The Company has wealth management offices located in Canada, the UK, Guernsey, Jersey, the Isle of Man and Australia. The Company's international capital markets division operates in North America, UK & Europe, Asia, Australia and the Middle East/ Canaccord Genuity Group Inc. is publicly traded under the symbol CF on the TSX. https://www.canaccordgenuity.com/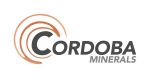 100%-owned San Matias Copper-Gold-Silver Project, which includes the Alacran Deposit and satellite deposits at Montiel East, Montiel West and Costa Azul, located in the Department of Cordoba, Colombia. Cordoba also holds a 25% interest in the Perseverance Copper Project in Arizona, USA, which it is exploring through a Joint Venture and Earn-In Agreement. For further information, please visit www.cordobaminerals.com

A leading South American Focused Uranium & "Green Commodities" Explorer. U3O8 Corp. is emerging into a mid-sized uranium company with NI 43-101 uranium resources of ~48 million pounds across projects in Colombia, Argentina and Guyana.  A PEA shows the Colombian deposit could be a zero cash cost uranium project thanks to the value of by-products (phosphate, nickel, vanadium & rare earths).  A PEA is also underway on the Argentinean deposit, which could be a low-cost, near-term uranium producer.  U3O8 Corp. also builds value in its projects by being a good neighbor and respecting the environment in which we are exploring. www.u3o8corp.com

Our organization is passionately committed to the pursuit of a better world through positive change. We embrace your visions as our own and partner with you to develop better ideas that are smarter, more efficient, and innovative. Our global network of 9,000 professionals work on the world's toughest challenges. Our corporate roots extend back more than a hundred years, and our experience spans over 150 countries around the world in the metals, energy, infrastructure, digital, and investments market sectors. We are employee-owned and independent—free to bring our best thinking to your business. Our exceptional, diverse teams combine vast engineering and business knowledge, working in partnership with our clients to develop market strategies, manage and optimize production, develop new game-changing technologies, and design and deliver complex capital projects. We work closely with the communities in which we serve to ensure that our solutions optimize environmental protection, economic prosperity, social justice, and cultural vibrancy. We want their businesses, ecosystems, and communities to thrive, both now and into the future. We are "entrepreneurs with a technical soul." www.hatch.com
PwC helps organizations and individuals create the value they're looking for. We're a network of firms in 157 countries with more than 184,000 people who are committed to delivering quality in assurance, tax and advisory services. PwC Colombia provides industry-focused assurance, advisory and tax services to public, private and government clients in all markets. http://www.pwc.com/co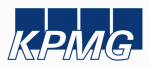 KPMG LLP is a Canadian leader in delivering Audit, Tax, and Advisory services. KPMG responds to clients' complex business challenges across the country and around the world. KPMG operates in 32 locations across Canada. The firm's more than 680 partners and more than 6,000 employees provide crucial services to many of the top business, not for profit and government organizations in Canada. www.kpmg.com
Aird & Berlis is a leading Canadian business law firm. Our Chambers-ranked Cannabis Group provides a full range of legal services to participants in the cannabis industry in Canada and abroad, including producers, distributors, healthcare organizations and other innovative cannabis industry participants engaged in the medicinal and recreational markets. With a global reach, Aird & Berlis has substantial cross-border transaction and structuring experience. We advise clients on opportunities in both established and emerging markets, and are currently advising a number of Canadian, international and Colombian clients on matters related to Canadian / Colombian cross-border matters..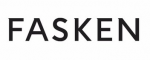 Fasken is a leading international business law and litigation firm with more than 700 lawyers. Our practice spans every sector of business, industry and government. We provide strategic advice to a broad range of clients. We work with corporate clients (large, medium and small companies), government agencies, regulatory authorities, non-profit bodies and individual clients. We offer expertise in both common law and civil law in English and French. Our international excellence and broad industry expertise consistently garner accolades and top rankings worldwide from renowned guides published by Chambers & Partners, International Financial Law Review's Guide to the World's Leading Financial Law Firms, Legal 500 UK and Legal Experts published by Legal Business, The International Who's Who of Business Lawyers and the Canadian Legal Lexpert Directory. While we take pride in each of these acknowledgements, we take our greatest satisfaction from clients who continue to entrust us with their most pressing matters. Quite simply, we focus on building strong client relationships.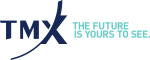 TMX Group owns and operates Toronto Stock Exchange (TSX) and TSX Venture Exchange (TSXV). TSX provides large companies with efficient access to public equity, liquidity for existing and new investors, and the prestige and market exposure associated with being listed on a world-class market. Serving the public venture capital market, TSXV provides access to growth capital for early stage companies, while offering investors a well-regulated market for making venture investments. https://www.tmx.com/

Scotiabank serves corporate, institutional and government clients around the globe, providing them with expertise in corporate and investment banking, capital markets and transaction banking products and services, and with customized solutions they need to drive their businesses forward. We are a Canadian-based premier global financial institution, founded in 1832. Together with our affiliates, over 86,000 Scotiabank employees service approximately 21 million customers in close to 50 countries around the world. With operations in Colombia, Mexico, Peru, Chile and Brazil, and a strong presence in the entire Caribbean, Central and South America locale, we are one of the region's major global banks. In each of our major markets, including North America, Europe and Asia, our teams combine local market intelligence and technical expertise with global reach to deepen our ability to provide clients with specialized product and industry knowledge, and superior insight. For more information, visit gbm.scotiabank.com.
To learn more about other members or if intersted in becoming a member please send us an e-mail at info@canadacolombiachamber.org